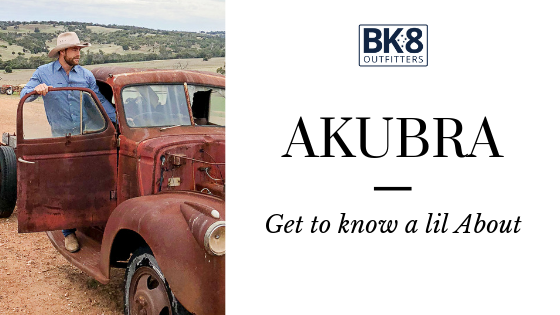 Akubra Hats are an Australian icon. For over 130 years Akubra has been making its legendary fur felt hats in Australia. The name Akubra is synonymous with the landscape of outback Australia and their quality hats have become a significant part of Australian culture. This family company has moved confidently into this new century releasing a range of quality belts as well as luggage & accessories.
The Hats
Hand crafting hats from the premium rabbit fur felt, is how Akubra insures their hats are made to the highest standard. The choice of material results in an exceptional looking hat who's durable design and holds up in rain, hail or shine. Because the hats are handmade, Akubra achieve complete control through the 11 step production process. This is how Akubra manages to produce the best hat in Australia and have achieved a world renowned reputation.
Variety
With a wide variety of styles including; Country, Western, Summer/Straw, Lifestyle and Heritage, there's an Akubra hat for everyone.
Sun Protection
Not only a great looking hat, Akubras also provide exceptional protection from the sun. Akubra hats have a UPF 50+ sun protection rating and are classified as EXCELLENT under the UPF Classification System. This is the highest possible rating that can be achieved. Whether you're working or relaxing, Akruba Hats are always a great option. To optimise sun protection, select a hat with a wider brim.
Learn More
by visiting the Akubra Website >> https://akubra.com.au/pages/history-craftsmenship