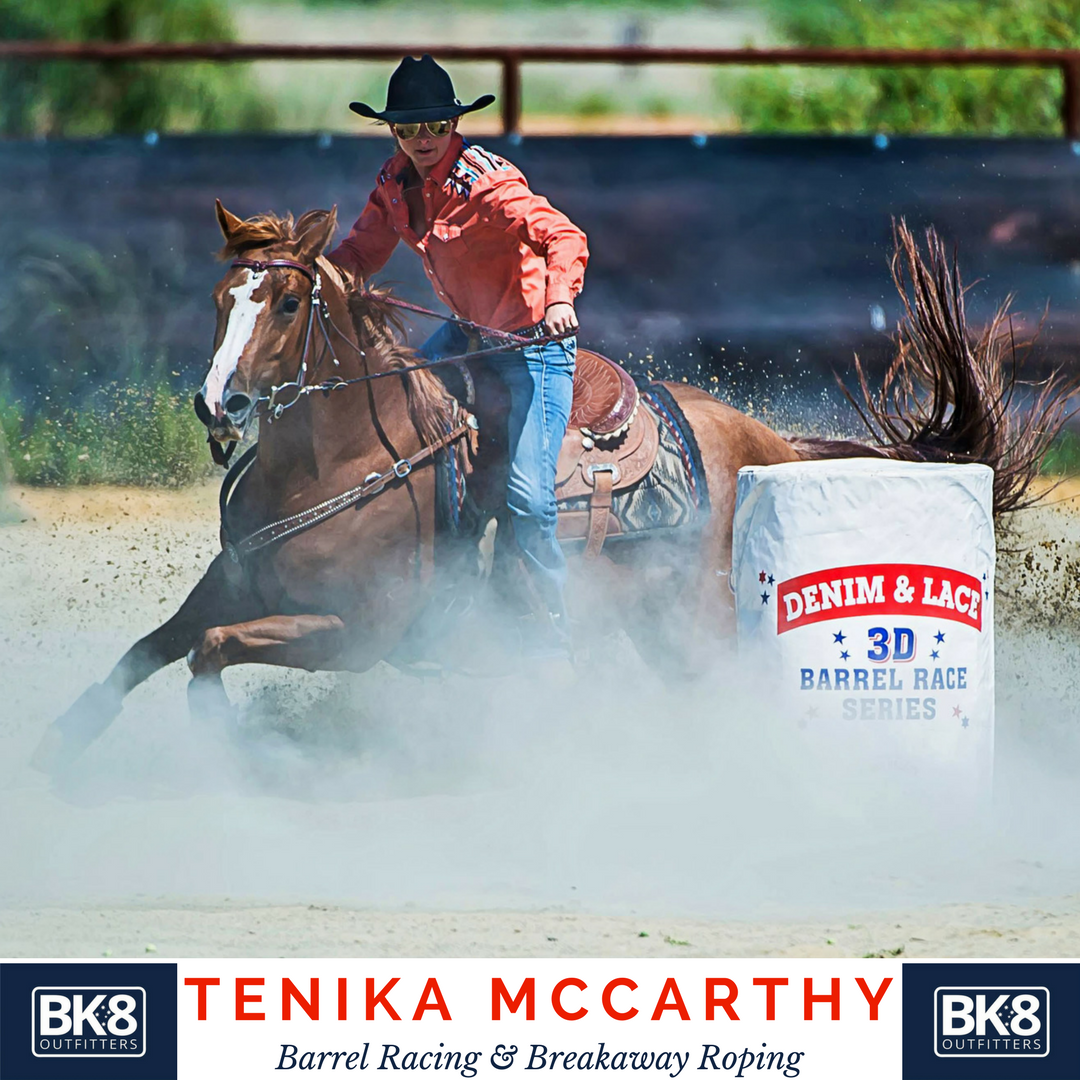 Get to know | Ambassador | Tenika McCarthy
Get to know Tenika McCarthy….
Where are you from?
Muckenburra, WA
When did you start riding?
I first started riding when I was 5. Not competitively until 18/19.
Why did you start riding?
I always loved horses. I lived and breathed everything horses.
Achievements?
I qualified for the 2015 ABCRA National Finals and went across to Tamworth to represent WA.
Ambitions?
I have goals to make it to the finals once again and train more versatile horses for myself and others.
Who or what inspires you?
My tribe inspires me! You are a reflection of those that you surround yourself with. The Cowgirls currently on the circuit would be the most supportive group of people I have ever met. They are real women. Instead of bringing one another down we lift each other up. They are my driving inspiration!
Favourite Inspirational Quote?
The two most important days in your life are the day you are born and the day you find out why. - Mark Twain
Community Involvement
Hopes n Dreams Pink Ladies Barrel Race Gingin 2017 & 2018.
Other Hobbies?
Collecting Crystals - Love my rocks
Essential Oils - Young Living
Secrets for success?
Be humble and never forget where you started.