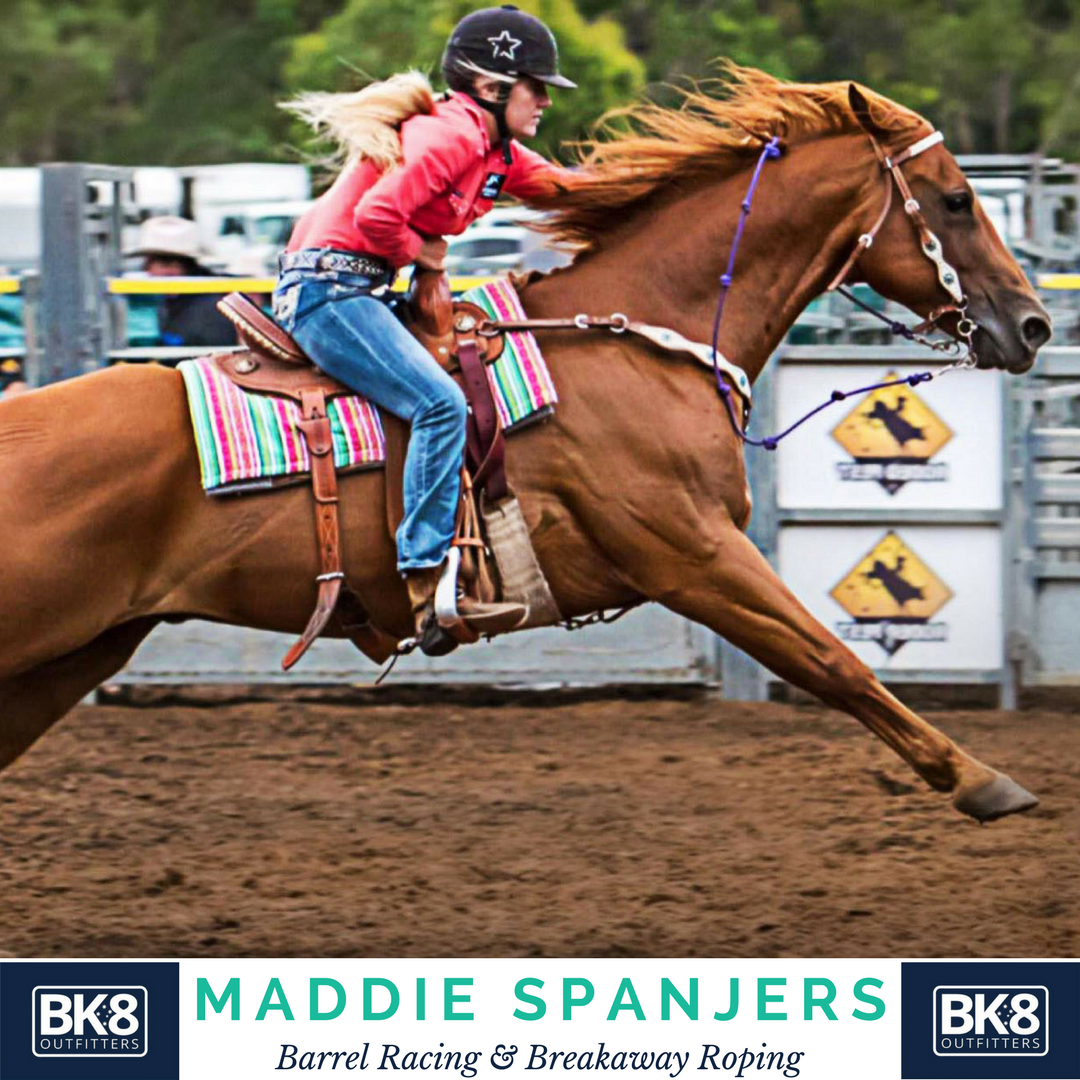 Get to know | Ambassador | Maddie Spanjers
Get to know Maddie Spanjers....
Where are you from?
Mundaring
When did you start riding?
My mum used to put me on her horses when I was a toddler but I stared riding properly at the age of 7.
Why did you start riding?
My mum always had horses when I was a baby and she got me my first Shetland pony when I was 7 and it all started from there.
Achievements
- Qualified and competed at the National Finals Rodeo in Tamworth, NSW in 2016 and 2017
- Represented Australia at the Youth Rodeo Finals in Gonzales, Texas 2017 with AJRA
- Received the Bianca Hertel Barrel Racing scholarship for 2017
- Qualified to compete at the National High School Rodeo Finals in NSW 2018
- Won 11-U14 barrel racing title for 2017
Ambitions
- To finish training my horse Hank until he's the best that he can be and use this knowledge to train more horses in the future.
- I also want to continue to promote the sport of rodeo and aspire to be a good role model.
Who or what inspires you
All the open ladies in rodeo inspire me along with my awesome mum!
Favourite Inspirational Quote
- 'Everything happens for a reason'
- 'it is good to be passionate, but even better to be compassionate'
Community Involvement
- volunteer work at Riding for the Disabled (RDA)
Team sports i.e. Netball, football cooking camping quality time with good friends and family
Patience, perseverance and determination