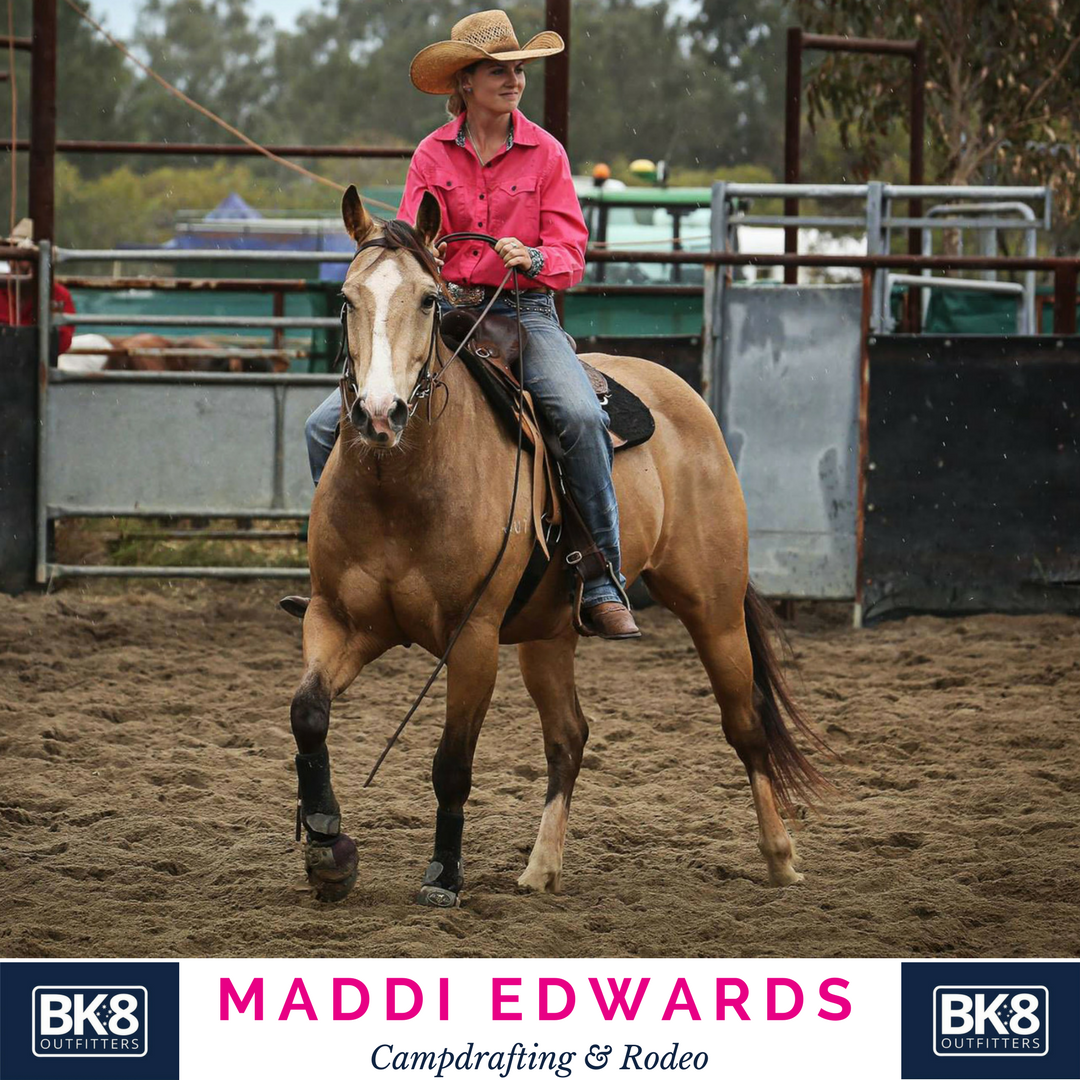 Get to know | Ambassador | Maddie Edwards

Get to know Maddi Edwards….
Where are you from?
Gingin
When did you start riding?
I have been riding for as long as I can remember!
Why did you start riding?
Family - didn't really have a choice! But I wouldn't change a thing!
Horses
Coldplay Rocket And a few others!
Achievements
Couple of wins and places here and there
Ambitions
Ideally to be a person that someone aspires to be or looks up to and the be the best person I can be - in and out of the arena.
Who or what inspires you
My family - each and everyone of them are inspirational in their own right. My horses - their talent inspires and motivates me to show everyone else what they can achieve.
Favourite Inspirational Quote
Do what makes your soul happy
Other Hobbies
Rodeoing and campdrafting take up most of my time!
 Secrets for success
'Never let a stumble in the road be the end of your journey' Have goals! Write them down! Always have a purpose, even if you are just trotting a horse out!